ARTISAN OVERNIGHT: 2 Days / 1 Night in a Remote Andean Village with Extended Weaving Demonstrations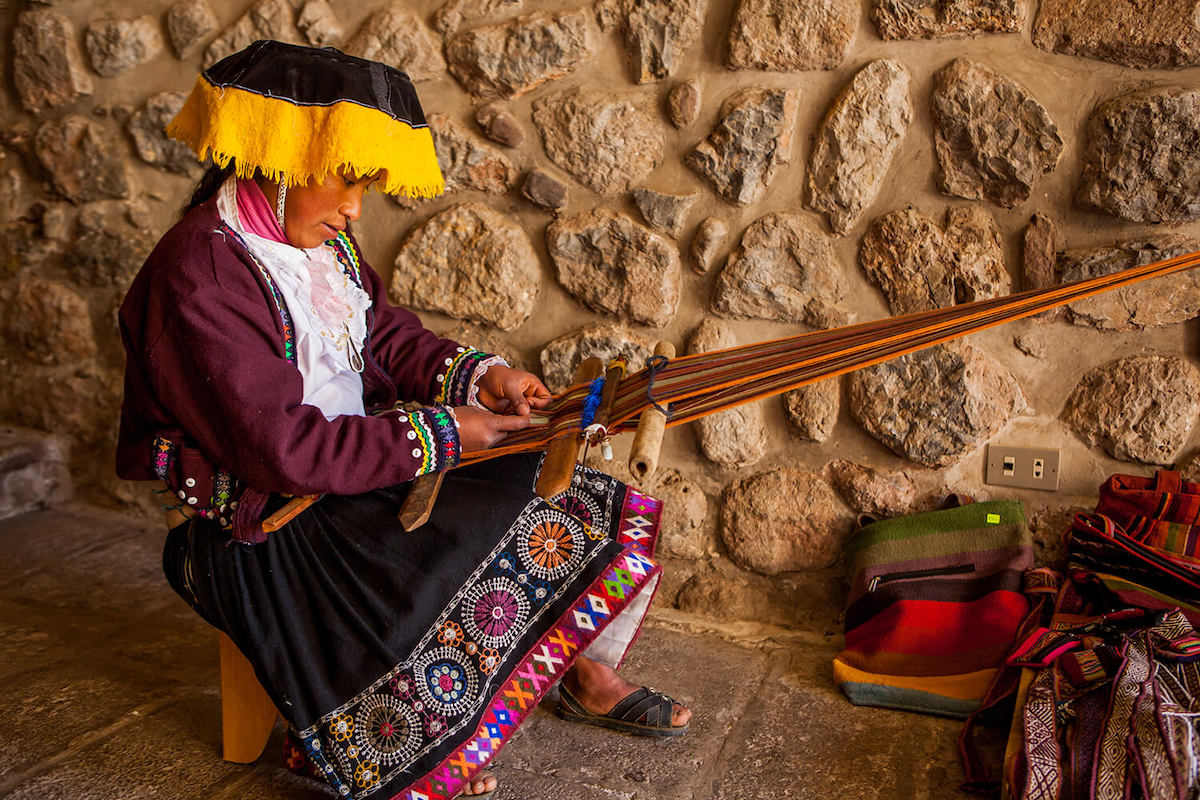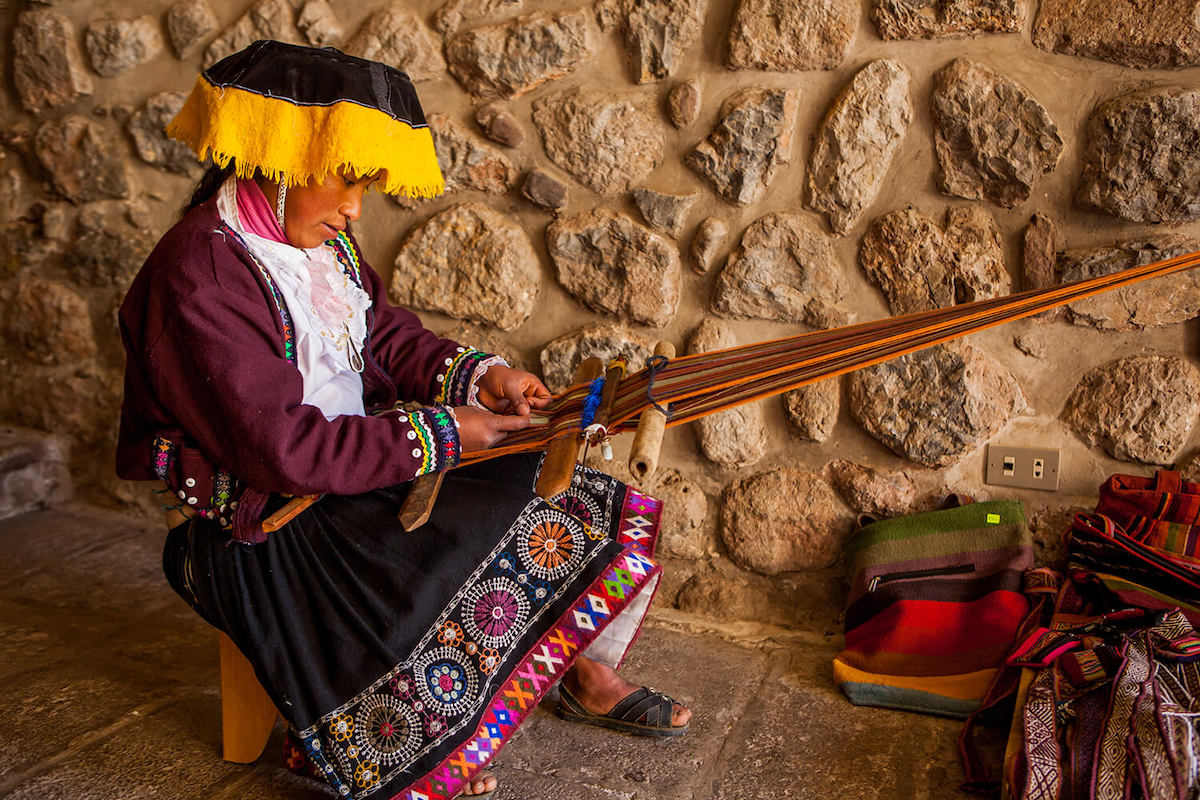 ARTISAN OVERNIGHT: 2 Days / 1 Night in a Remote Andean Village with Extended Weaving Demonstrations
Duration: 2-Days, 1-Night
Location: Ollantaytambo, Peru
Dates: Monday through Saturday in Huilloc and Patacancha

Learn to weave and experience Quechua village life in this two-day, one-night excursion. Awamaki's Weaving Immersion Weekend combines village activities, like visiting family farms and hiking to livestock pastures and glacial lakes, with one-on-one weaving lessons from one of Awamaki's artisans. Visitors stay with local families in a traditional village in a spectacular mountain setting an hour from Ollantaytambo. By booking this Weaving Immersion Weekend in Peru tour, you are contributing to the empowerment of women and helping support global artisans to continue their vanishing crafts.
Tour Description:
Day 1
*9:00am: Meet at the Cafe La Esquina in the Main Plaza of Ollantaytambo
9:30am: Stop at the Pre-Incan Ruins Muscaypuquio, Drive through the scenic valley
10:30am: Stop at the Historic Markacocha (Oldest church in the Sacred Valley)
11:00am - 11:30am: Arrive to the Community, Welcome tea and Introduction to the cooperative
11:30am - 12:30am: Textile weaving demonstration, an explanation of the natural dying process, and a weaving class to make your own bracelet
12:30pm - 1:30pm: Traditional Andean lunch in the community
1:30pm - 2:00pm: Sale of products handmade by women artisans, Q&A with the community
1:30pm - 3:00pm - Break
**3:00pm - 6:00pm - Take part in an intensive and complicated weaving demonstration, Learn more about the ancient Incan weaving traditions, Learn more about the community, medicinal plants and Andean customs
6:00pm - Return to our home stay to share time with the host family
7:00pm - Dinner and Rest

Day 2
7:00am: Typical Andean Breakfast
8:00am - 11:30am: Alpaca Ritual Demonstration
12:00pm - 12:45pm: Pachamanca (Earth Oven Lunch) demonstration and lunch
1:30pm - 2:00pm: Sale of products handmade by women artisans, Q&A with the community, Goodbye ceremony
*3:00pm: Return to the Plaza in Ollantaytambo

Includes:

Transport from the Plaza in Ollantaytambo, Remote Community Visit, Ollantaytambo Guide and Quechua Translator, Meals in the Community, Andeana Hat of your choice (hats are a $155.00 USD retail value), Pachamanca Lunch, All Excursions listed in itinerary, Accommodation. *Departure schedules from Ollantaytambo can vary depending on the arrival and departure needs of the passengers for their return to Ollantaytambo.
Does Not Include:
Transportation to Ollantaytambo, Travel and Health Insurance, Airfare and anything else not listed as Included.
*Please note that there is a Cancellation Fee and/or No-Show Fee. This tour is non-refundable.