Handmade Hats & Woven Intention Bands
Sustainably made in Peru & Guatemala
Alpaca wool hats and bands sustainably handmade by Quechua Artisans in Peru and handwoven Palm Hats made by K'iche Artisans in Guatemala. Each hat comes with a woven band with an ancient intention that you select. Which intention will you choose to wear?
Build Your Andeana Hat
Choose Your Hat Style
Select between Alpaca Wool or Palm Leaf Straw Hats in a variety of styles: Western, Spanish, Fedora, Bucket or Floppy.
Choose Your Intention
Choose a band that represents the intention you are wanting to set. Select between woven or embroidered bands.
Wear Your Hat With Intention
Wear your hat with intention while preserving vanishing crafts through hat making and weaving in Peru & Guatemala.
customize your hat by selecting Your Intention Band
★★★★★

Love this hat! I am a daily hat wearer and when I saw this on your site, I had to get it. Extremely well made, all of it. The red is fabulous, it is going into the daily rotation, it will go with so much. Highly recommended!

Kathleen B.

Washington, DC
★★★★★

Friendly and patient while I decided from all the beautiful hat styles and band colors! Absolutely love my boater hat!

Meghan L.

Washington, DC
★★★★★

The trip of a lifetime. Everything in Peru has purpose and meaning, and my trip not only allowed me to learn about the fascinating Incan and Quechua cultures, it also allowed me to learn about myself.

Kathleen L.

Los Angeles, CA
★★★★★

This Andeana Woman's retreat has changed my life for the better. Enlightened me to corners of the world with such sparkle that I will do whatever it takes to help sprinkle that sparkle wherever and however I can.

Kelly T.

Los Angeles, CA
★★★★★

The ladies really made me feel special, I walked away feeling very pleased with my selection. Thank you again ladies! I love my new hat!

Tracey P.

Los Angeles, CA
How we help
Empowerment
Andeana Hats has global partnerships with Mayu Mission and Awamaki, non-profit organizations based in the Sacred Valley of Peru and Tinte Maya, a collective of female weavers in San Juan La Laguna, Guatemala. Both organizations empower women and help to connect indigenous communities in the remote Andes mountain regions of Peru and Lake Atítlan, Guatemala to global marketplaces.
Intention
Andeana wants to harness the energy of the Sacred Valley into every hat; helping the people that wear them to ground themselves back to the Earth. What we need now more than ever in our world is connection. In a time where we can be so disconnected by technology, it's encouraging to know that we can renew our own positive energy by tapping into the power grid of our planet.
Preservation
The vanishing art of textiles and hatmaking is still a surviving link to the great civilizations of the Inca and Maya. The Quechua textile weavers of the Sacred Valley, Peru and the K'iche hat artisans of Guatemala who work with Andeana Hats, all come from generations of weavers who have passed these ancient traditions down. Our Artisan partners make a living through preserving their traditions.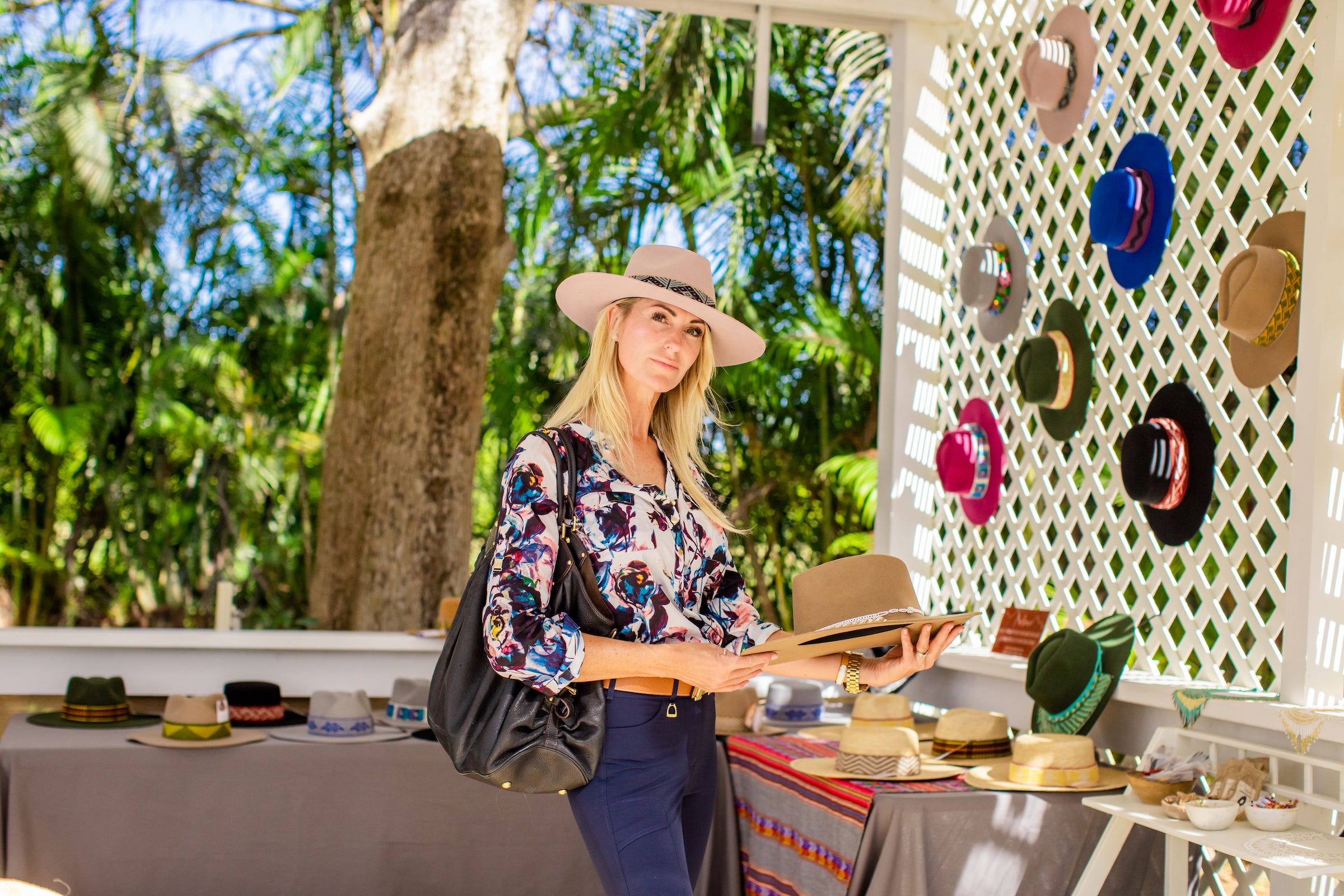 our retail store
visit us in santa monica
Water Garden
2425 Olympic Blvd. Suite 160E, Santa Monica, CA 90404

Wednesday: 12pm - 6pm
Thursday: 11am - 6pm
Friday: 12pm - 6pm

*All other days are by appointment only, contact us to schedule a time