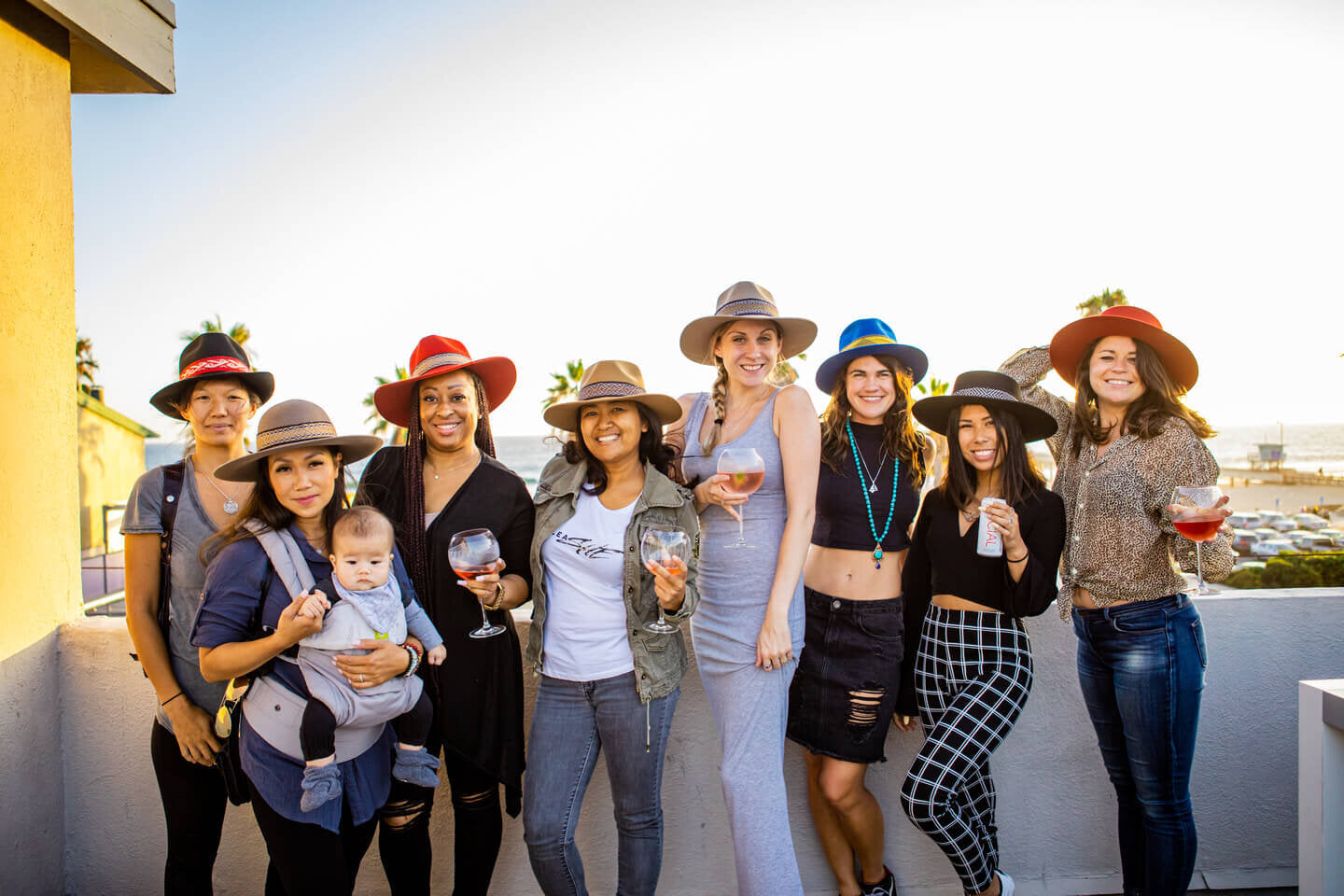 Private Shopping & Hat Parties
We know that shopping for a hat online can get overwhelming with all of the styles, colors, and sizes, especially if you are new to the hat world! We offer both virtual and in-person private shopping sessions where we can give you advice, show you different hat styles, determine your hat size, and help you choose which intention band you want to wear. Whether you are shopping for yourself or a special someone, we are here to help you virtually on a video chat or in person in Los Angeles.
ANDEANA HAT PARTIES
Are you having friends over and want to add a fun experience to your next gathering? By private request, we offer Andeana Hat parties where you can showcase a selection of Andeana Hats and offer a full shopping experience for your friends privately in your own home. The host gets a discount, so contact us for more information!
Contact Us
Showroom Shopping
If you are in the Southern California area, you can always schedule a private, in-person shopping experience with us in our Santa Monica showroom. Situated in the beautiful Water Garden campus on the corner of Olympic Blvd. and 26th, we invite you to come try on our variety of Andeana hat styles, colors, and sizes that we have in stock.
Contact Us
Virtual Shopping
One of our Andeana Sales Specialists or Co-Founders is always available for expert hat advice virtually by video call. We can help advise you on a specific hat style, intention band and help you determine your hat size. Feel free to schedule a private virtual shopping call with us by contacting us with your requested time and date.
Contact Us