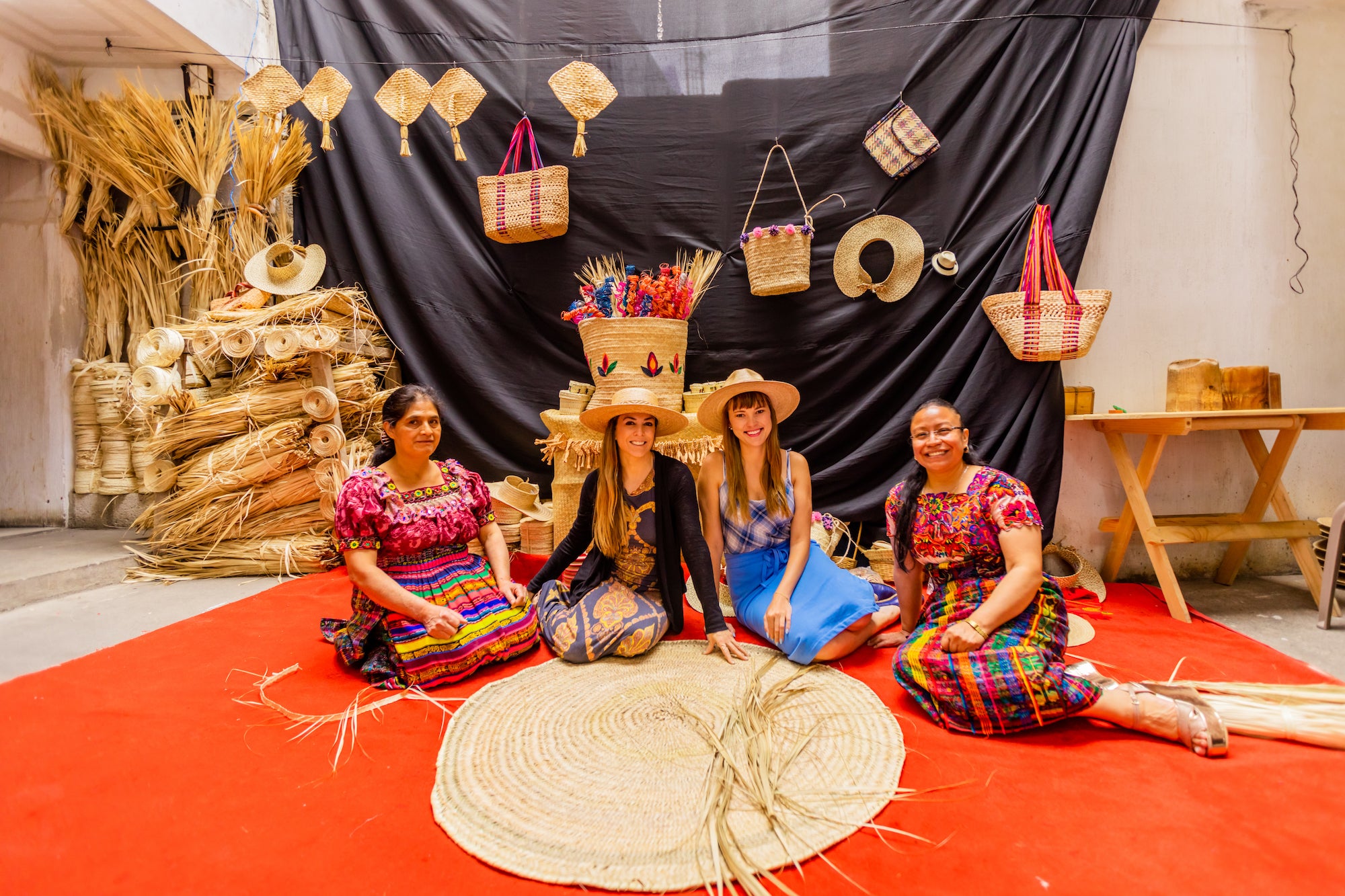 About the founders
The concept for "Andeana Hats" was born out of the shared affinity for the Sacred Valley, Peru, its land, culture, energy and people by both founders, Laura Grier and Pats Krysiak. While trekking together on the infamous Ausangate trek across the Rainbow Mountains, Pats and Laura came across many amazing Andean women and were captivated with their unique hats and weavings. Determined to share the energy of the Sacred Valley with the world and to help bring awareness to these female artisans and their cultural practices, Laura and Pats came up with the concept of combining their personal hat styles with their traditional weavings to create apparel that captures the energy and culture of the Andean people and infuses it into the everyday life of those who wear them.
Laura Grier
Laura Grier has been called the Indiana Jones of Adventure Travel Photography and is a recent addition to the Discovery Channel UK's "20 Richest People in the World List", people who are rich in life experiences that is.  Living abroad from a young age, it is no surprise that Laura turned her life of travel, adventure, and exploration into a profession.  As a photojournalist for the past 20 years, Laura has photographed on all 7 continents and has made a life out of exploring the world, capturing, and writing about her experiences. 
The most satisfying work that Laura has done in her career has been through her work with Novica, National Geographic's catalog that represents global artisans who are practicing "Vanishing Arts". Through her work with Novica over the past 12 years, Laura has traveled numerous times to Peru and has quickly fallen in love with the culture and people. Passionate about mentoring, women's education, photography and travel, Laura leads travel workshops, expeditions, and is an ambassador for sustainable travel brands like Impact Travel Alliance and Travel with Meaning. 
Currently, Laura together with partner Pats Krysiak, has fused all of her passions of travel, photography, fashion, and empowering women into one passion project; Andeana Hats.
Pats Krysiak
Pats Krysiak grew up knowing different cultures, languages, and continents being born in Poland, growing up in Canada, and now living Peru for the past 10 years. While in university, she received the opportunity to travel to Peru with an NGO to work in Cusco, the Sacred Valley, Piura and Lima. Back then, Pats sparked an idea to develop an e-commerce website to offer the rest of the world the unique apparel products made by Peruvian artisans and designers.
While working in the business side of the Peruvian textile and fashion industry, she simultaneously explored the vast terrains of Peru and South America. Falling in love with the magic of the Amazon rainforest and the wonders of the Andes mountains, Pats has promoted the Peruvian travel industry through her extensive work with Amazon River cruise companies and has since launched a natural skincare line based on superfoods sourced from the Peruvian Amazon called Flora Ritual. Now, with the launch of Andeana Hats with co-founder Laura Grier, Pats is combining all of her passions into one.
In 2020, Pats completed a Certificate in Sustainable Business Strategy from Harvard Business School Online and through Andeana, works closely with NGOs like Awamaki to invest in women's skills and their business development. Pats aims to connect women in developing countries to global marketplaces, so they can create sustainable income opportunities to help lead their communities out of poverty. Pats is a member of the Female Founder Collective, a network of businesses led by women, supporting women.